Festive Gift Guide
TOP THAT FESTIVE WISHLIST WITH MEDIK8'S MOST-LOVED FORMULAS, DELIVERING CLINICALLY-PROVEN RESULTS ALONGSIDE INDULGENT TEXTURES.
SHOP NOW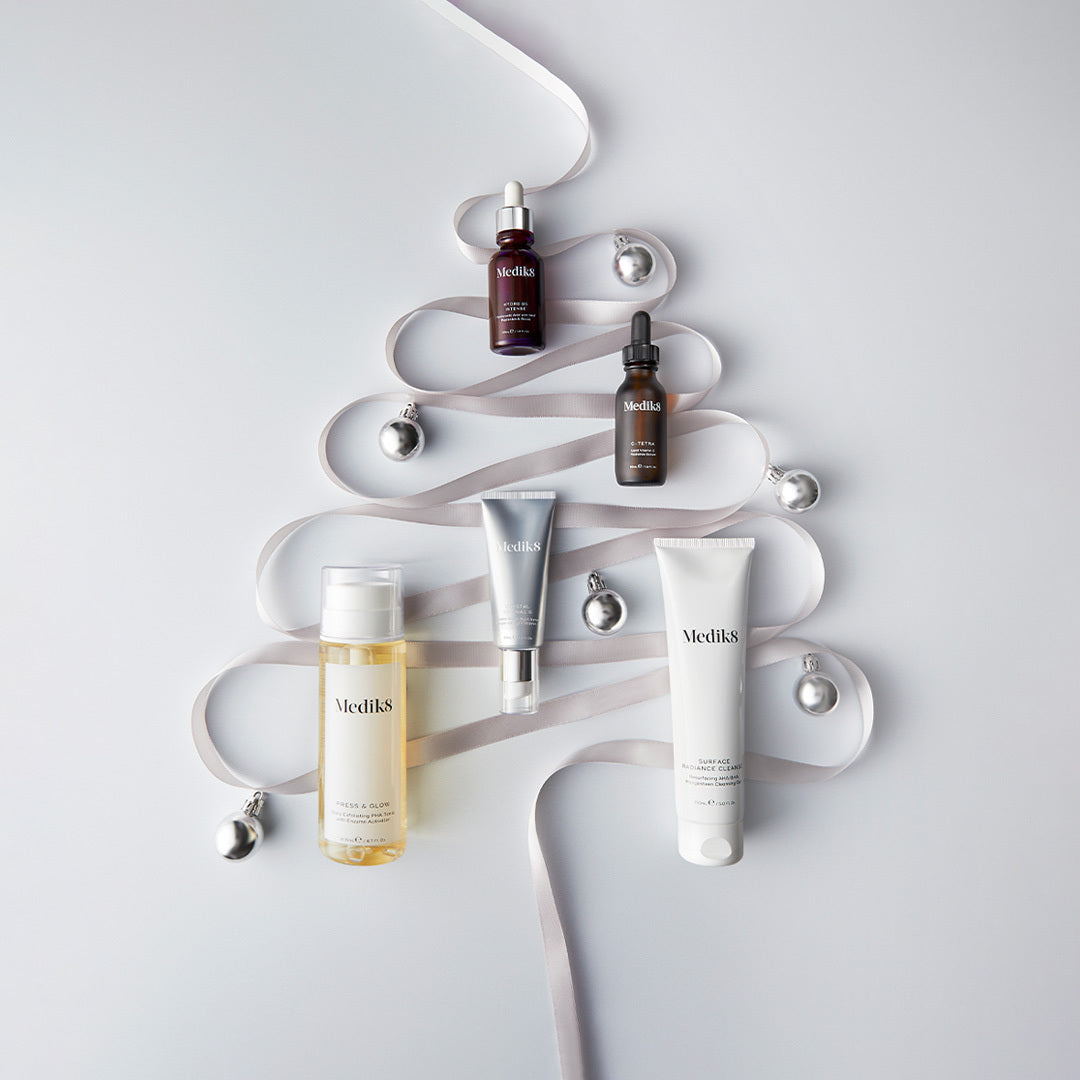 Festive Kits
Our limited-edition festive kits star our bestselling, proven formulas alongside reusable skincare accessories that amplify your skincare regime for revolutionary results.
Treat yourself, or your loved ones to the gift of Beautiful Skin for Life.
[1] For any written content: H. Kim et al., Synthesis and in vitro biological activity of retinyl retinoate, a novel hybrid retinoid derivative, Bioorganic & Medicinal Chemistry, 2008, 15;16(12), pp 6387-93 Shorter reference (for visual content/assets): Bioorg Med Chem., 2008, 15;16(12), pp 6387-93