Packaging Recycling Guide
Under the Waste Reduction pillar of our updated sustainability strategy, making our packaging 100% recyclable, refillable or reusable by 2026 is one of our key targets. So, we are working hard behind the scenes to make the necessary changes. But, in the meantime, we want to make sure you know what to do with our existing packaging after you've used the formulation.


The main role of packaging is to make sure that the formulation is protected against potential degradation and that it will stay active and potent for as long as possible - so you get the best results. Unfortunately, that sometimes means that we have to use formats that are not currently recyclable in all territories. However, we're always looking out for new innovations to address this issue and we hope to share good news soon.

Our immediate focus is ensuring that our customers are well-informed and that what is currently widely recyclable actually gets put in the correct waste stream. That's why we have put this guide together to let you know what goes where*, so you can do your bit too.

*We've used OPRL (On Pack Recycling Label)'s guidelines to determine what is widely recyclable in the UK. But please check your local recycling guidelines to make sure the packaging is accepted. If you are in the UK and are unsure what your local services will accept, please visit www.recyclenow.com.
A few golden rules before you start:
Ensure there is no product residue.
Even as little as 10% of the formulation left inside a tube or jar can hinder recyclability. You can part-cut tubes to take out that last bit of product (for your own benefit too) and then rinse. Don't worry about drying them.
Remove pumps and pipettes from glass or plastic bottles.
Pumps are not currently recyclable because of the small metal springs inside that can damage the machines in the processing facilities. Pipettes are made of mixed materials that are not easy to separate.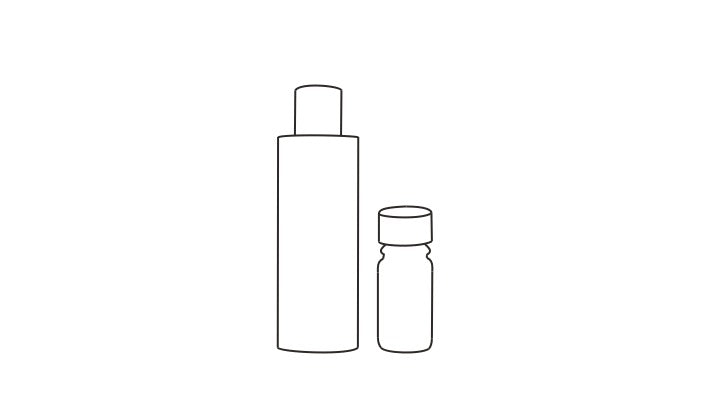 Leave caps on bottles and screw-top tubes
Small caps, even if made of recyclable materials, will fall through the machines in the recycling facilities. But, if left on the main packaging, they will get separated and recycled in the correct material stream. This also goes for travel size products.
Recycle all glass and plastic bottles
All of our plastic bottles are made from widely recyclable PET (Press & Clear, Press & Glow, Eyes & Lips Micellar Cleanse) and HDPE (Calmwise Soothing Cleanser, Gentle Cleanse, Micellar Mousse, Clarifying Foam). Our travel size bottles can also be recycled - if the pumps are removed. All of our glass bottles are widely recyclable.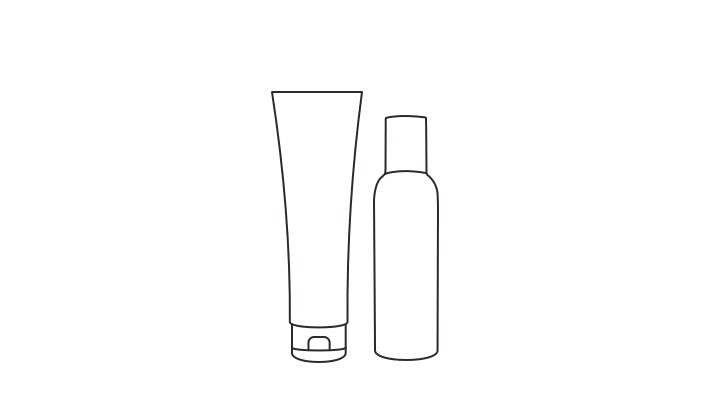 Recycle flip-top and screw-top tubes.
Only the flip-top and screw-top tubes can be recycled. Unfortunately, the airless tubes cannot be recycled because the pump cannot be detached from the tube.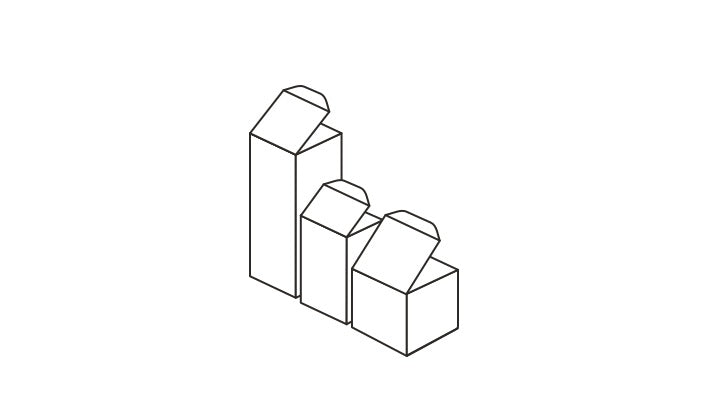 Recycle all cartons and e-commerce mailers within the paper stream.
All of our outer cartons are recyclable, and so are the mailing boxes our products are sent in.
Reuse
Press & Glow and Press & Clear pump - can be used up to 5 times. Just order the refill bottle instead of the original version including the pump. Save money and the materials from going to waste too!
Recycle at home
Tubes with a flip or screw-top, plastic and glass bottles, cartons, aluminium sample tubes and mailers.
White PP jars
Aluminium sample tubes: Ensure they are completely empty, reinsert the cap and recycle with metals or mixed recycling.
Aluminium sample tubes
Ensure they are completely empty, reinsert the cap and recycle with metals or mixed recycling.
Not currently recycled 
Please put these products in your household waste bin.
Frosted jars
Our frosted jars are not currently recyclable, but we are working on replacing them with a recyclable alternative.